During my search for an airplane to purchase, it became very clear to me that a newer airplane far exceeded my budget. My attraction to newer airplanes revolves around the advanced technology incorporated into the instrumentation and avionics. Today's aircraft utilize modern digital LCD flat panels and present information in an easy (read quick) to absorb format resulting in an increase in situational awareness. It takes less time to scan and assimilate data that is presented in a digital and very visual format as opposed to scanning the "6 pack" of "steam gauges" which have in years past faithfully presented; attitude, airspeed, altitude, vertical speed and bank rate analog data. And... this new technology just looks plain (pun intended) cool not to mention you can incorporate high tech GPS, charting, weather and moving map displays into the panel!
Solution: There was only one thing to do... buy a reliable older aircraft of proven airworthiness and upgrade the panel to new technology. N9478E is now in the hands of Flight Deck Avionics at SLC undergoing a panel face lift. I visited my new friends at FDA today and spent time designing the layout of the new panel as well as making cosmetic decisions such as color and circuit break/switch placement. I'm really pumped about this upgrade as it will put this 1979 airframe and engine on par with a 2011 model. Can't wait to fly her when finished!
Panel before upgrade...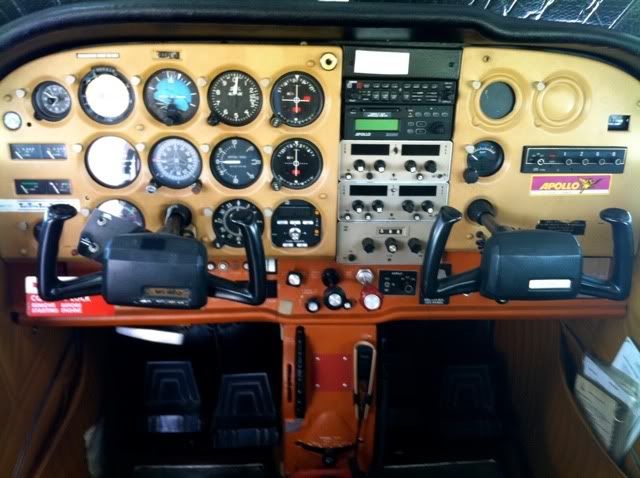 Panel during upgrade...